$ 1,970 USD
/month
€1,603 EUR | £1,442 GBP |
---
Lease Term: Monthly - no contract
Bedrooms: 3
Bathrooms: 2
Furnishings: Furnished
Utilities: Included in price
Type: Villa-House
---
pool Swimming Pool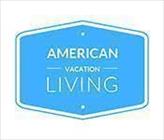 Owner/Manager:
info@americanvacationliving.com
American Living
Location: USA
Speaks: English
phone_in_talk Display Phone No.
Advert last updated: 3/4/2019
notification_important Avoid Fraud – Read our Disclaimer
We take every precaution to avoid scams and fraudulent listings however properties listed are not verified that they exist or that the properties have the features listed on the web site or in its advertising. Because you are dealing directly with the owner or agent, please always use common sense when booking and completing your transaction.
Safe Transactions:
We recommend that you avoid using hard to trace methods such as Western Union or Moneygram and instead use credit cards if possible. You should also try to obtain a rental agreement with an invoice and proof of ownership or validity of the property.
Knowledge is your best defense to protect you from scams. Here is a
list of some of the things you could do to protect yourself.
Disclaimer
This web site/portal does not act as a broker or agent in anyway for any of the properties hosted/advertised and we do not take or arrange bookings. The content information is provided by the owner/agent of the property. Any contractual arrangements regarding purchase or rental of any of the properties will be strictly between the property owner/agent and yourself and does not involve Holprop Ltd. in any way.
It is the responsibility of the person proposing to rent or buy any property to satisfy themselves of the accuracy of the details before they proceed and the responsibility of the owner/agent to satisfy themselves as to the validity of any proposed renter/buyer.
We are simply a hosting portal for individuals or companies to advertise their properties. We do however reserve the right to remove any properties for any serious misrepresentations or unsatisfactory practices where we have received multiple complaints.
By submitting your enquiry, you will also add your email address to our mailing list, which is used exclusively for newsletters and important announcements. We do not sell or lend the mailing list to any third party and you can unsubscribe at anytime.
Report this advert
Report and Flag this advert.
---
Great Location in one of Tampa's most upscale neighborhoods Saddlebrook. Perfect for Family, Golfers or Groups on , 5-min walk to restaurants, lounges & SPA, 10-min walk to the Community pool, 10-min from Downtown Shoppes at Wiregrass and Adventure Island, 20 minutes to Florida Aquarium & Busch Gardens.

Entertaining 5 Room Golf -Tennis - SPA Villa closest to the clubhouse and SPA in Saddlebrook Golf & Country Club approximately 1600 sf sleeping up to 6 people with 2 Bedrooms and 1 alcove sleeping den, all can be set up with 1 King or 2 Twin Size Beds per room, 2 Bathrooms, Fully Equipped Kitchen, Kitchen Bar with seating for 2 people, Dining Table with seating up to 10 people, Living Room with 3 Sofas, Plasma TV with Cable TV in each room, 2 Bathrooms one with Standing Shower and the other with Bath Tub and Shower, Patio overlooking the Golf Course with BBQ Grill with seating up to 10 people, 2 Designer Lounge Sunbeds, Shared Hot Tub SPA. Our Golf Villa is in the best location with walking distance to Restaurants, Bar, Café and shopping

Amenities included:
* Community Pool
* Shared Hot Tub Spa
* Private Patio with BBQ Grill overlooking the Golf Course
* Free Parking outside your door
* 24h security
* High-speed Wireless Internet
* Computer workstation w/ laptop
* Games & Video Console: Wii, PlayStation, Xbox
* Nespresso Cappuccino Latte Maker
* Sodastream - Make Your Own Sparkling Water or Soda
* High-speed Wireless Internet
* Phone Calls Worldwide with our VoIP account
* Internet Entertainment w/ 24/7 free movies on our Netflix account
* Washer & Dryer
* Iron & ironing board
* Hair dryer
* Hangers
* Pool Towels
* Discount Golf and Golf Rentals

All restaurants, SPA and Golf courses are open to public at general public rates. Tennis courts are private and tennis can only be played in pre-booked & pre-paid group tennis clinics at tennis academy.

Note: The hotel pool can only be used if a SPA package is purchased (our home is not affiliated with the hotel). Normally resident/visitors use the community resident Pool which is located about a 10-15 min walk from the home if you walk along/across the golf course.